21
I'm sure you've seen normal barcodes when you're shopping. I mean those that look like this one: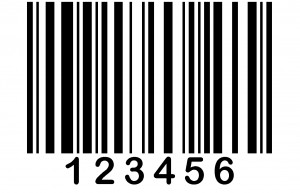 These codes have been used for a long time, and they work great. You can just point at the barcode with a scanner and you get the product name, price, availability, and more.
But there's a problem with traditional barcodes: These codes only hold a limited amount of data, and what they really contain is just a number, nothing else. In this example, the barcode only contains the number "123456″. Any other information, like product name, price and so on, must be queried somewhere else. Usually, there's a database which contains all the additional information, linked to the barcode's number.
Here is the process necessary to read those codes:
The scanner reads the barcode and gets "123456"
That information ("123456″) is sent to a computer
The computer connects to the Internet, or to another computer locally
The other computer queries all the information in the database about "123456″ and returns it to first computer
The first computer displays all the queried information
But, what happens if you don't have access to that database? What if Market 'A' saved a Tissue box as "123456″, and Market 'B' used that same number for a car? Wouldn't it be great to be able to store the product name, price, and all that detailed information directly in the barcode?
Well, there is a solution! QR Codes
QR codes are similar to barcodes, except that they can hold so much more information. Look at this QR code:
This QR code holds exactly this information:
Product Name: Tissue box
Product Code Number: 123456
Price: US$1.20
Comment: All the information is here!
Now, you don't need to query a database to get this information. You don't even need access to the Internet! All you need is a scanner.
But, what is a scanner? It's really just a camera with a program (app) in there to process that image, right? Well, you already have a camera in your phone, so you only need that app.
If you have an Android or iOS device with a camera, then this is your lucky day… There's a free app available which you can use to read these QR codes. Now, where to get those QR codes? Well, this app is handy because it can create QR codes too, so that you can post them on your web page, blog, Facebook and Twitter account, and also send them by e-mail to anybody else with a scanner (or a phone with a camera and this app).
The Android version of the app is "QR Droid", and you can download it from Google Play or here:
The iOS version of the app is "Zapper Scanner", and you can download it from iTunes App Store or here:
Here are a few real-life situations which call for using QR Codes:
OK, QR codes can hold more text… but, it's only plain text, so how can I use it?
QR Droid and Zapper Scanner, as well as other compatible readers available for recent, camera-enabled smartphones, can make a lot of things with this "plain text," for example:
If the scanned text starts with http:// then the scanner app knows that it is a web page. So, the app will launch your Android / iOS's browser and open the relevant web page. Conversely, you can generate a QR code of your Web page, post it anywhere, and users will be able to scan that code and go directly to your web page. They won't need to write down that long web address anymore!
If the scanned text contains a name, a phone number, a web address, an e-mail address and more, then QR Droid and Zapper Scanner will determine that is a contact. So the app will offer you to either save all that information directly in your phone in a tap, without typing a thing, or to directly call or send an SMS message using that information (again, without typing anything!).
If the scanned text contains a longitude and a latitude, QR Droid and Zapper Scanner will then launch Google Maps and show you the exact location indicated by the QR code, and allow you to share this information with others.
These are just a few examples of the power of QR codes! To learn more about QR codes, Android, QR Droid, iOS and Zapper Scanner—and how you can benefit—just keep browsing http://qrdroid.com, especially the features page to ensure you are always up to date with QR Droid Zapper's latest features and functions.